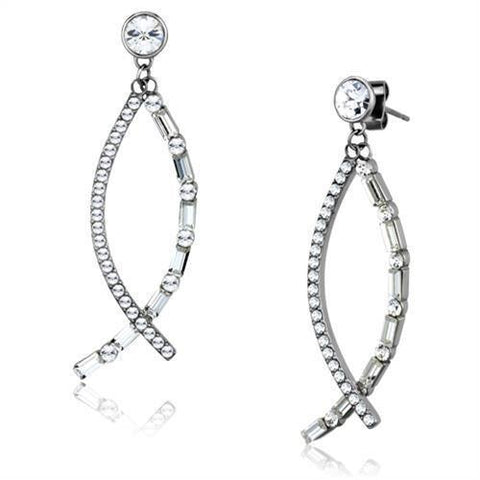 Women's Crystal Chandelier Dangle Earrings in Stainless Steel
TK1806
Introducing the Crystal Dangle Earrings, a stunning accessory that adds elegance to any outfit. These earrings are made from high-quality materials, ensuring they are durable and long-lasting. The beautiful crystal stones are cut to reflect the light and create a stunning shimmer effect that will catch everyone's eye.
The earrings feature a classic dangle design, measuring 2.5 inches in length, making them the perfect length to add a touch of sophistication to any outfit. The crystals are set in a silver-tone metal that complements any skin tone and hair color, making them a versatile addition to your jewelry collection.
These earrings are also lightweight, making them comfortable to wear all day and all night. They come complete with a fishhook back closure, ensuring they stay securely in place throughout the day.
Invest in these Crystal Dangle Earrings today and add a touch of timeless elegance to your jewelry collection!
---
We Also Recommend
---